Overview
There are two types of flatfeet. Flexible flatfoot means that the foot has some arch, even if it only appears when the person flexes the feet or stands on the toes. This is a normal condition that is generally painless and does not require treatment. Stiff, inflexible, or painful flatfoot is an abnormal condition and may indicate a bone abnormality in the foot, a disease, or an injury. Flatfeet are a normal condition in infants and toddlers. This is partly the result of fatty deposits along the bottom of the foot that go away as the child grows. It is also because the ligaments in the foot have not fully developed. Flat-footedness in children is generally painless and does not interfere with walking or activity. In fact, as children learn to walk, the soft tissues in the foot tighten and form the arch. Most children develop arches by late childhood. When flatfeet continue into adulthood, most cases are considered normal. Incidence of flatfeet in the general population is unknown.
Causes
Family history, experts say fallen arches can run in families. Weak arch, the arch of the foot may be there when no weight is placed on it, for example, when the person is sitting. But as soon as they stand up the foot flattens (falls) onto the ground. Injury, arthritis, tibialis posterior (ruptured tendon), pregnancy, nervous system or muscle diseases, such as cerebral palsy, muscular dystrophy, or spina bifida. Tarsal Coalition, the bones of the foot fuse together in an unusual way, resulting in stiff and flat feet. Most commonly diagnosed during childhood. Diabetes. Age and wear and tear, years of using your feet to walk, run, and jump eventually may take its toll. One of the eventual consequences could be fallen arches. The posterior tibial tendon may become weakened after long-term wear a tear. The postario tibial tendon is the main support structure of the arch of our feet. The tendon can become inflamed (tendinitis) after overuse - sometimes it can even become torn. Once the tendon is damaged, the arch shape of the foot may flatten.
Symptoms
Flat feet don't usually cause problems, but they can put a strain on your muscles and ligaments (ligaments link two bones together at a joint). This may cause pain in your legs when you walk. If you have flat feet, you may experience pain in any of the following areas, the inside of your ankle, the arch of your foot, the outer side of your foot, the calf, the knee, hip or back. Some people with flat feet find that their weight is distributed unevenly, particularly if their foot rolls inwards too much (overpronates). If your foot overpronates, your shoes are likely to wear out quickly. Overpronation can also damage your ankle joint and Achilles tendon (the large tendon at the back of your ankle).
Diagnosis
Runners are often advised to get a gait analysis to determine what type of foot they have and so what kind of running shoe they require. This shouldn?t stop at runners. Anyone that plays sports could benefit from this assessment. Sports shoes such as football boots, astro trainers and squash trainers often have very poor arch support and so for the 60-80% of us who do overpronate or have flat feet they are left unsupported. A change of footwear or the insertion of arch support insoles or orthotics can make a massive difference to your risk of injury, to general aches and pains and even to your performance.
best arch support insoles for plantar fasciitis
Non Surgical Treatment
Flexible flat feet that are painless do not require treatment. If you have pain due to flexible flat feet, an orthotic (arch-supporting insert in the shoe) can bring relief. With the increased interest in running, many shoe stores carry shoes for normal feet and pronated feet. The shoes designed for pronated feet make long distance running easier and less tiring because they correct for the abnormality. Rigid or painful flat feet require evaluation by a health care provider. The treatment depends on the cause of the flat feet. For tarsal coalition, treatment starts with rest and possibly a cast. If this fails to improve the pain, surgery may be necessary. For problems with the posterior tibial tendon, treatment may start with rest, anti-inflammatory medications, and shoe inserts or ankle braces. In more advanced cases, surgery may be needed to clean or repair the tendon, or fuse some of the joints of the foot into a corrected position. Flat feet in older adults can be treated with pain relievers, orthotics, and sometimes surgery.
Surgical Treatment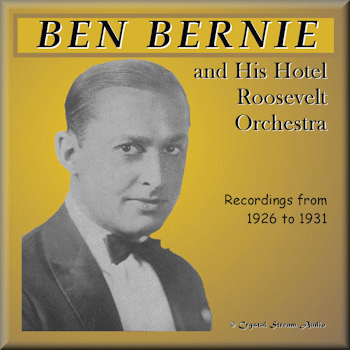 Surgical procedures for flat feet vary depending on the root cause of the condition. Surgical correction to control pronation may include bone implants or Achilles tendon lengthening. Tendon transfer, which is a procedure to re-attach a tendon to another area of bone, may also be used to reduce pronation and improve foot function.
Prevention
Donning a first-rate pair of arch supports, therapeutic socks and proper footwear before heading out to enjoy hours of holiday fun is one option to consider. Your podiatrist can help you find just the right ones. Once you have them on, they?ll help ease the amount of pressure being put on your body and keep the blood flowing in the right direction. While you?re standing in line, consider doing a bit of exercise as well. We?re not talking about channeling your inner Jack LaLanne here. Otherwise, you might attract the attention of the mall security guards. Simple ankle rotations and walking in place may help to reduce edema and give your flat feet a bit of a break. If you happen to be in a shopping mall or center where foot massages are available, take advantage of them periodically. They are likely to make you feel better and it?s a great excuse to carve out a few quiet moments for yourself. If you can?t visit a professional, tuck a personal foot massager into your purse. That way, you can lightly massage your own feet during the car ride home. Lastly, there are certain foods and nutritional supplements available that may reduce edema caused by standing on flat feet for hours at a time. The list includes potassium rich foods like raisins, bananas, baby carrots, nuts and yogurt. So, you may want to pack a snack for those trips to the mall or hit the food court before you hit the stores.
After Care
Time off work depends on the type of work as well as the surgical procedures performed. . A patient will be required to be non-weight bearing in a cast or splint and use crutches for four to twelve weeks. Usually a patient can return to work in one to two weeks if they are able to work while seated. If a person's job requires standing and walking, return to work may take several weeks. Complete recovery may take six months to a full year. Complications can occur as with all surgeries, but are minimized by strictly following your surgeon's post-operative instructions. The main complications include infection, bone that is slow to heal or does not heal, progression or reoccurrence of deformity, a stiff foot, and the need for further surgery. Many of the above complications can be avoided by only putting weight on the operative foot when allowed by your surgeon.